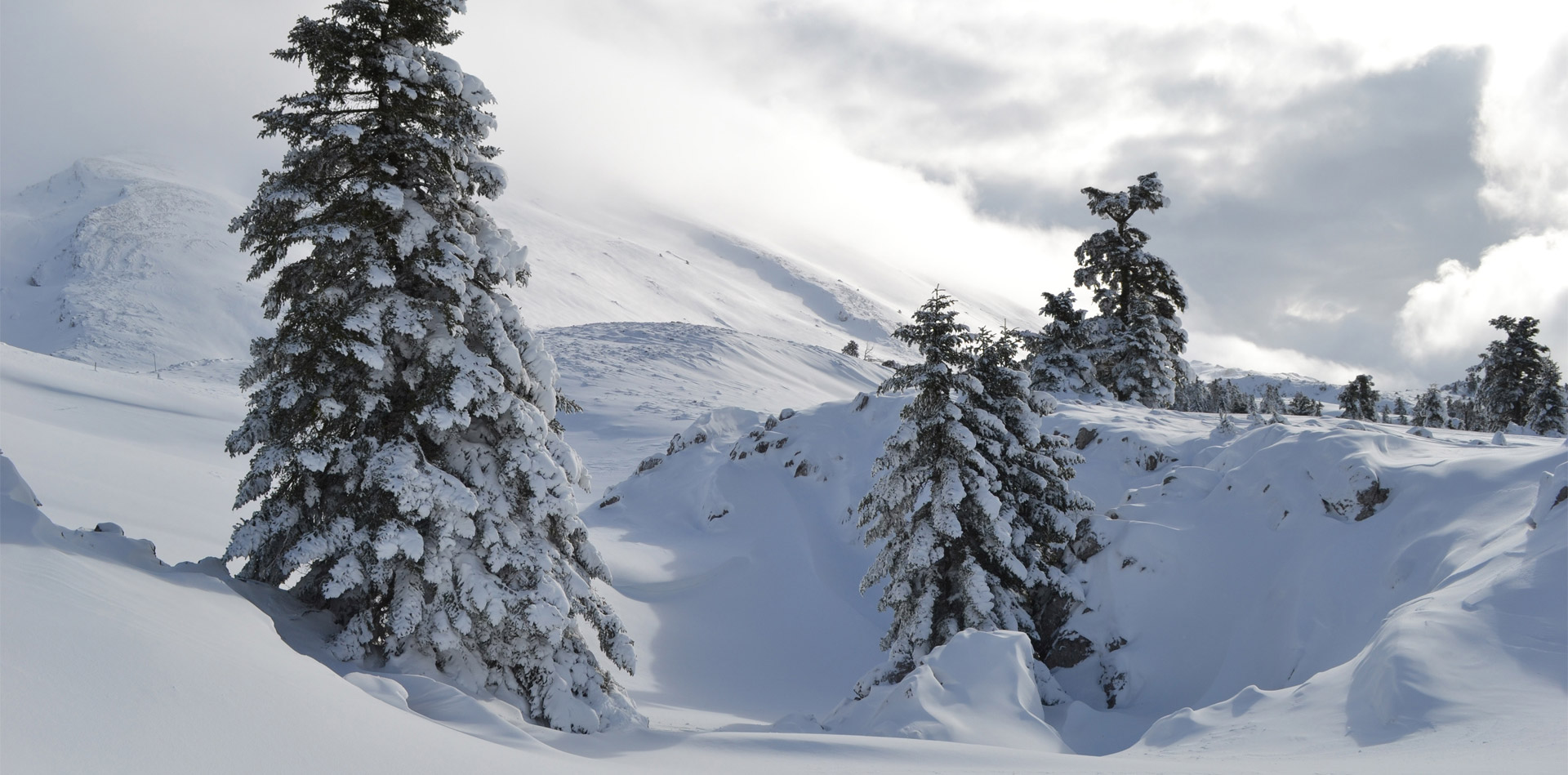 Did you know that you can ski with sea view in Greece, while enjoying snowy fir trees, snow-white alpine landscapes? Exotic isn't it? On Parnassos mountain in Central Greece, this is reality during winter. Either you prefer the warmth of a chalet at the usually snowy Agoriani, the archeological scenery of Delphi or the vivid life of the cosmopolitan Arachova, the peace and quiet of Ano Souvala or the walks at the picturesque alleys of Amficlia, Parnassos will offer you unique experiences.
The most popular activities in Parnassos during winter are skiing and snowboard at Parnassos Ski Center. Yet, the area is ideal for many more sports or activities. You should try:
Skiing at the pistes of the ski resorts
Ice skating in Livadi
Ski mountaineering and free ride at the pure slopes of Parnassos
Winter hiking or climbing at the peaks of Parnassos
A walk with snowshoes
A walk with a snow mobile
A walk with a sled
Combine the above vivid activities with a tour to the villages of Parnassos and live vivid gastronomical experiences with a variety of tastes at the gourmet restaurants in Arachova or the traditional tastes and local products, have fun at the parties of the après-ski bars of the area, seek out stores with a ski equipment or relax in one of the famous SPA of the area.
Parnassos in winter is a must.
Find below what makes you interested in going on vacations in Parnassos and find more information.
Central Photo: Giannis Kostelidis