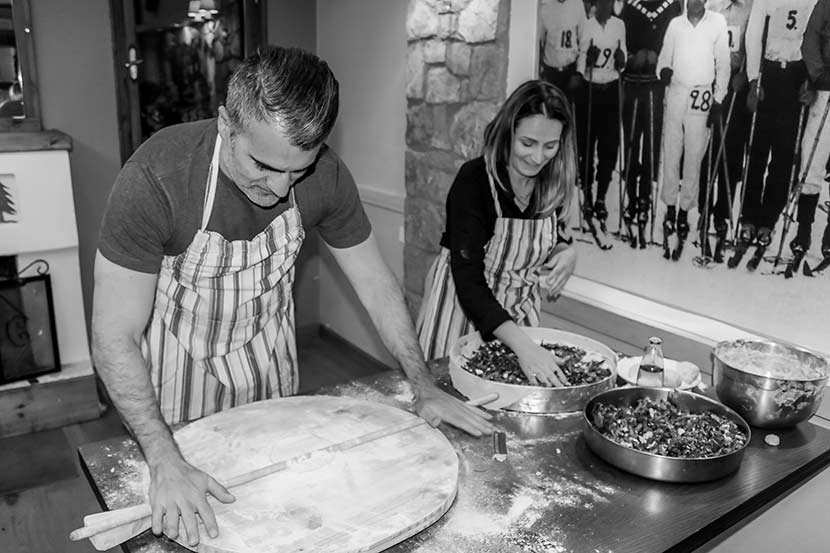 The Parnassos Mountain is great for trying a whole series of activities related to alternative tourism. See below for further information about every alternative tourism activity in Parnassos.
Cultural tourism is blooming at Delphi, athletic tourism is developing more and more during the recent years with activities such as mountain biking, horse riding, mountain trekking and, of course, skiing, while the gastronomic tourism is taking its first steps.
Where to try alternative activities
Mavrodimos Guesthouse
Mavrodimos Guesthouse is representative for alternative tourism in Agoriani. Hidden in the beautiful natural environment of north Parnassos, surrounded by fir trees, plane trees, cherry trees and chestnut trees, Mavrodimos Guesthouse offers a whole series of alternative activities. Agoriani is surrounded by a fairy like environment, just 24 km away from Arachova.
Snowshoes tour (winter)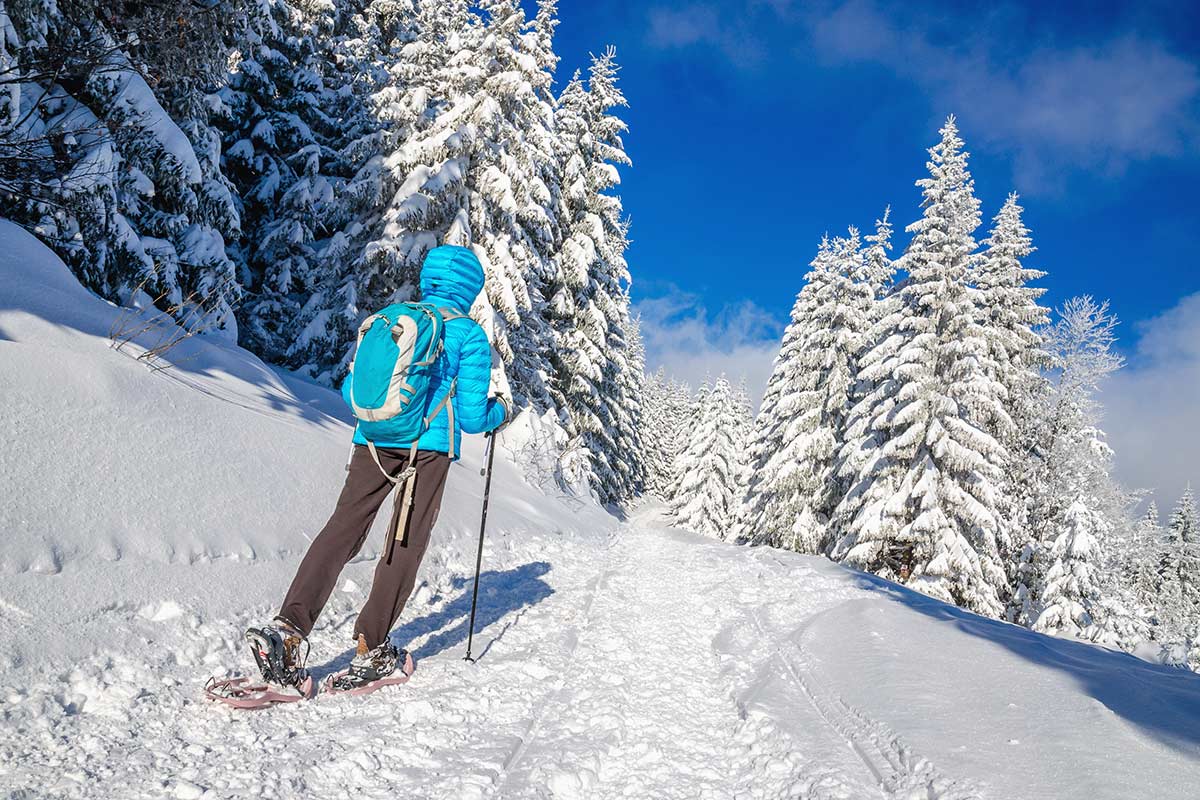 It is one of the most breathtaking winter experiences in Parnassos. Snowshoes are used in the Scandinavian countries and in the Alps in order to walk on snow. They go over the normal shoes and turn walking on snow into an unforgettable experience! Starting from Mavrodimos Guesthouse and suppose there is enough snow, you can set out on an adventure to discover the secret "treasures" of Agoriani and of the snow covered fir tree forest of the Parnassos Mountain. The snowshoes will be provided by the guesthouse.
Yoga in the woods and on the snow
Have you ever imagined that you could do yoga in the snow ? Just think about it! Mavrodimos Guesthouse together with a yoga instructor offer yoga classes and training in the forest of Agoriani and the necessary guiding in the area. The training ( without the walking) lasts for 50 to 60 minutes and includes a classical type of Hatha Yoga which suits everybody and the entire body, and also some breathing technique for relaxation.
Gastronomical Tourism –Cooking ( all year round)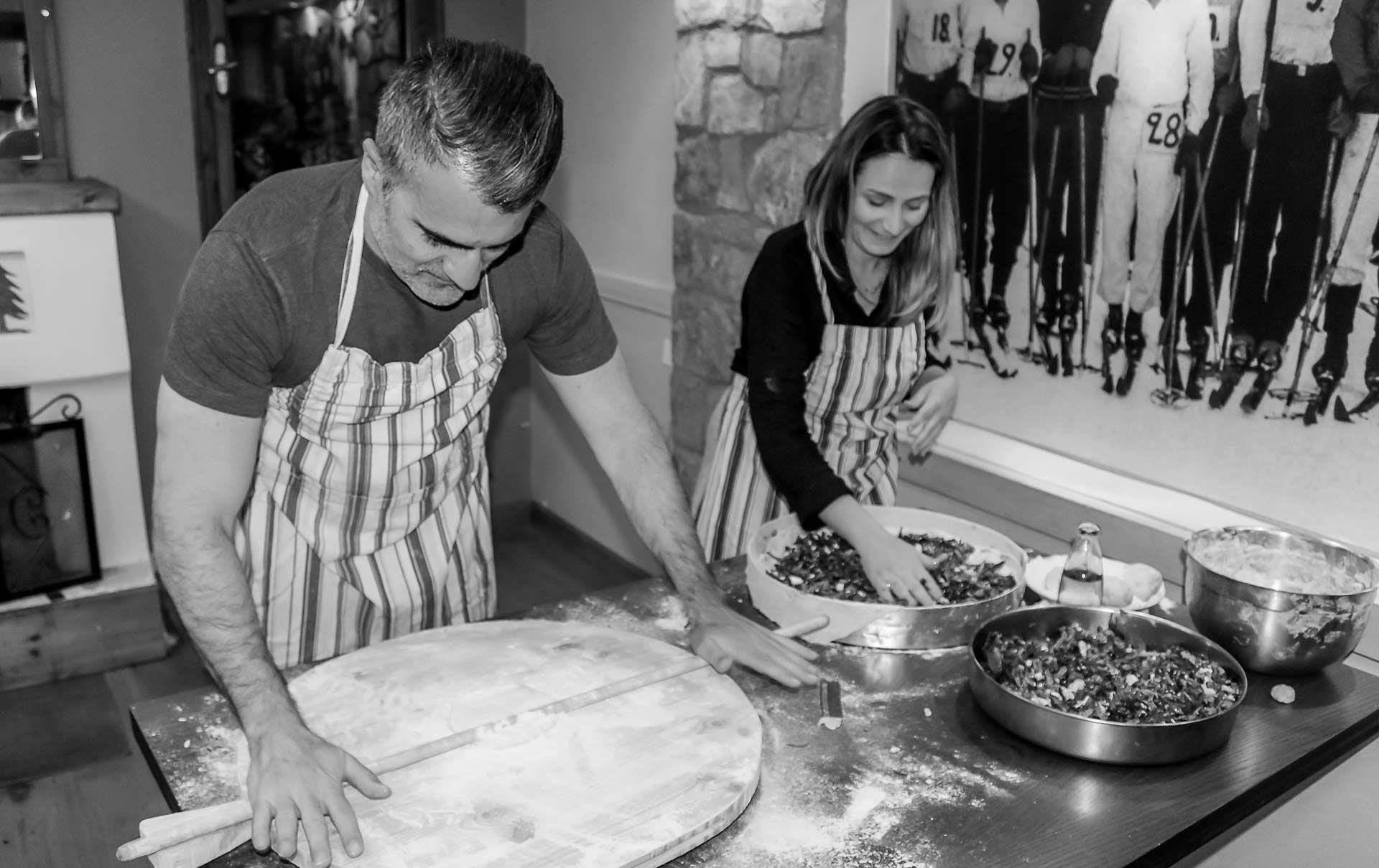 Have you ever wondered how do they do the dough sheets for pies in the villages? Get initiated into the secrets of traditional cooking of Central Greece, in the kitchen of Mavrodimos! Here you can take part in the collecting of the produce and the making of your own food. Make traditional homemade pies, collect vegetables and fruit from the garden of the guesthouse, milk goats, collect the eggs from the hens, cook together with the family and enjoy the results of your effort in the restaurant of the guesthouse and the view towards the towering mountains of Parnassos.
More info: +30 2234 061289
Website: https://mavrodimos-guesthouse.gr
Unfortunately, there are no selections mathing your criteria. Please try using different criteria.
Recently viewed
On Parnassos Awards