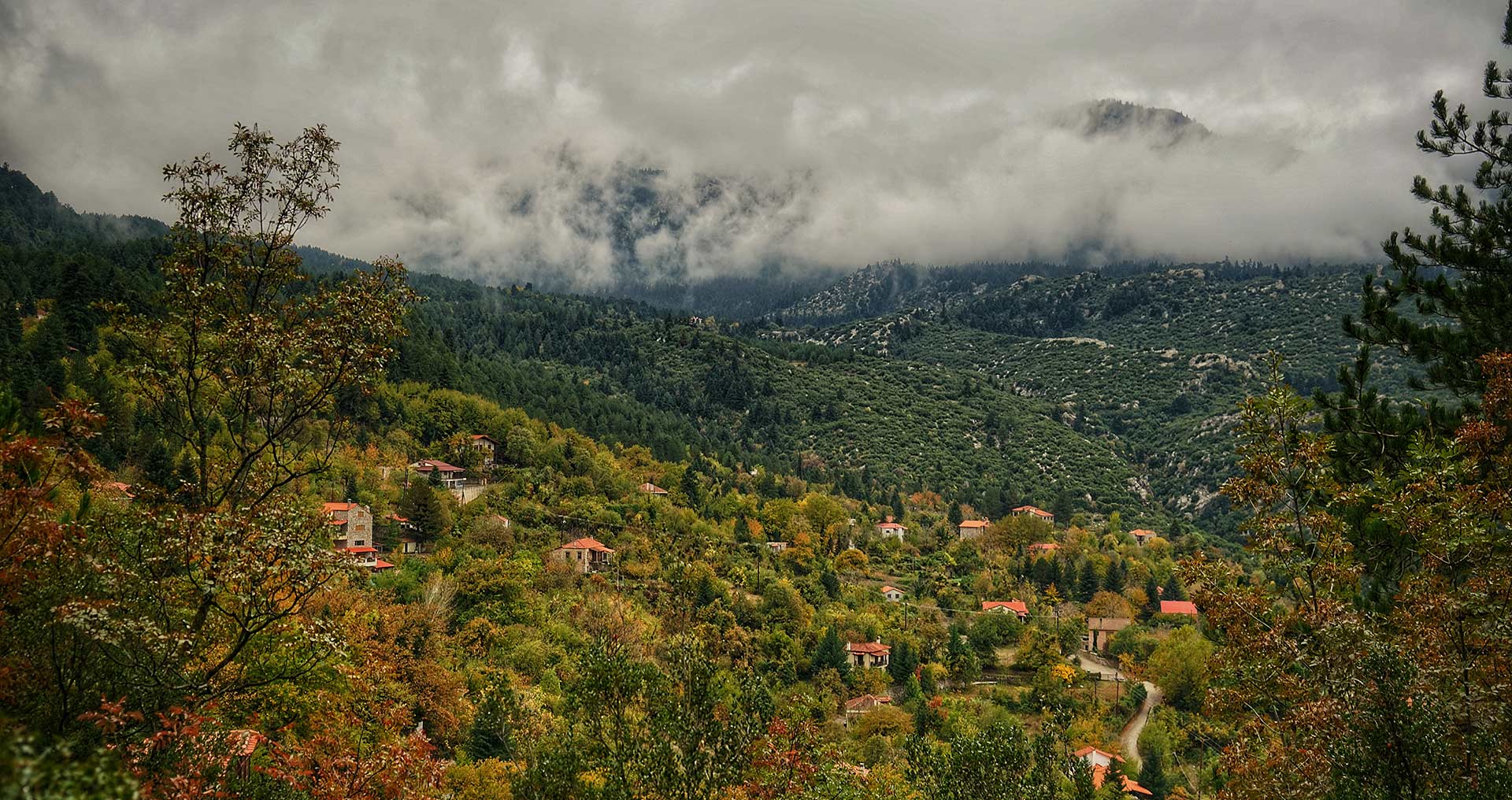 Ano Polydrosos or Ano Souvala, is the old village that was ruined during an earthquake in 1870 which forced its citizens to climb down to the flatland and to create the modern Polydrosos. Today, the village constitutes a small paradise with no tourism development, ready to win you with its peace and its natural beauty.
Sight-seeing
At the square of the village in a green land you will see the church Kirgia Panagia or Lady of the Angels.
At Xerieas gorge is the cave of Kontilos with stalactites and stalagmites.
At the location Mandamia a hydro-electric factory operated in 1924 which supplied with electricity the whole village. The famous steelmakers who produced the famous knives from Souvala worked at the area.
Also, you can see the Tower of Mantamia which is located on a sheer rock and it was used as a fortress during the middle Ages.
Lastly, the strolls at the alleys and the paths of the village, along with the sound of the water and the scents of the apple trees, the chestnuts trees, the fir and the plane trees, will amaze you.
Activities
In Ano Polydrosos you can enjoy all the activities of the mountain. Hiking at the trail 22 which is drown in fir trees and the forest with the black pine, mountain biking and ski in Parnassos during winter and spring, since the village is the closest settlement to Parnassos Ski Center.
Access & distances
Accommodation in Ano Polydrosos
Restaurants in Ano Polydrosos
ATM: National (in Polydrosos)
16km from Ski Center Parnassus