Exploring the mythical mountain of Apollo... Sceneries that take your breath away. Alpine sceneries with a view to the sea, endless fir forests, ancient monuments and the oldest National Park in Greece. Paths and routes for every taste and ability. With over 100 km. of marked paths, Mount Parnassos offers you the opportunity to discover it from one edge to the other by hiking.
E4 European long distance path
Among Delphi's hiking highlights is the part of E4 European long distance path, which connects Delphi with the alpine village of Eptalofos (Agoriani). The route passes through dense fir forests, crossing the core of the Parnassos National Park. The path is part of the ancient path that connected Delphi with ancient Lilaia and northern Greece.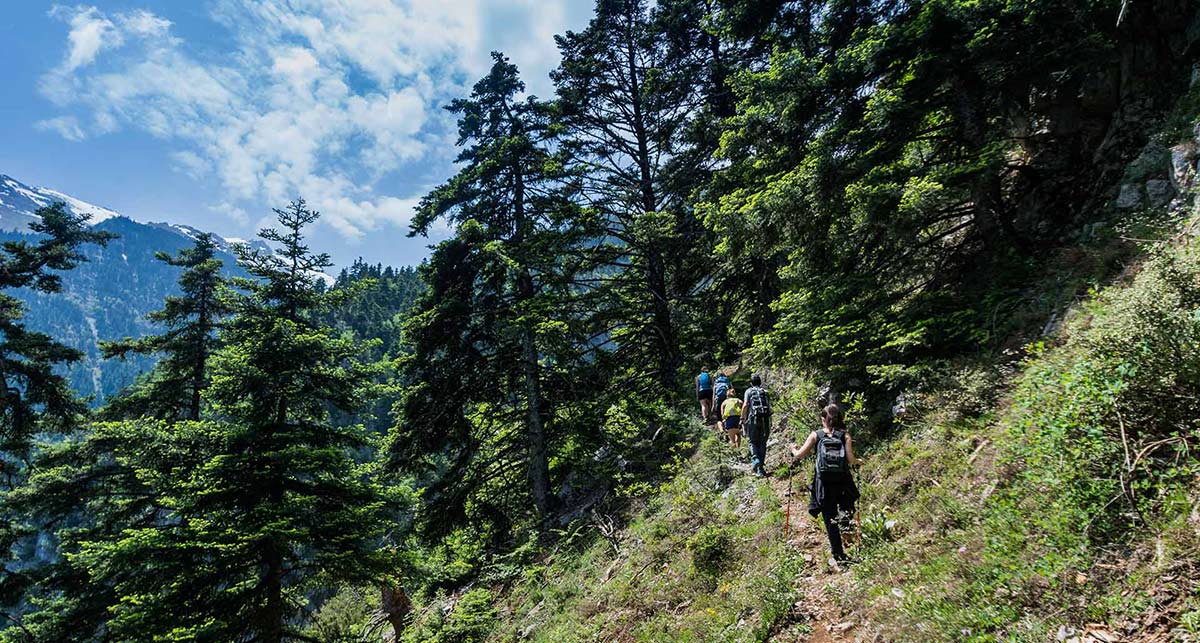 Photo: Kostas Kaltsas
Unfortunately, there are no selections mathing your criteria. Please try using different criteria.
Recently viewed
On Parnassos Awards