One of the best ways to get to explore the wild Parnassos is an ATV ride! Mud, snow, brooks and lakes are just some of the elements of nature that you could "tame" with the help of your ATV.
Rides with ATV and Buggy with Polaris Parnassos Experience in Livadi, Arachova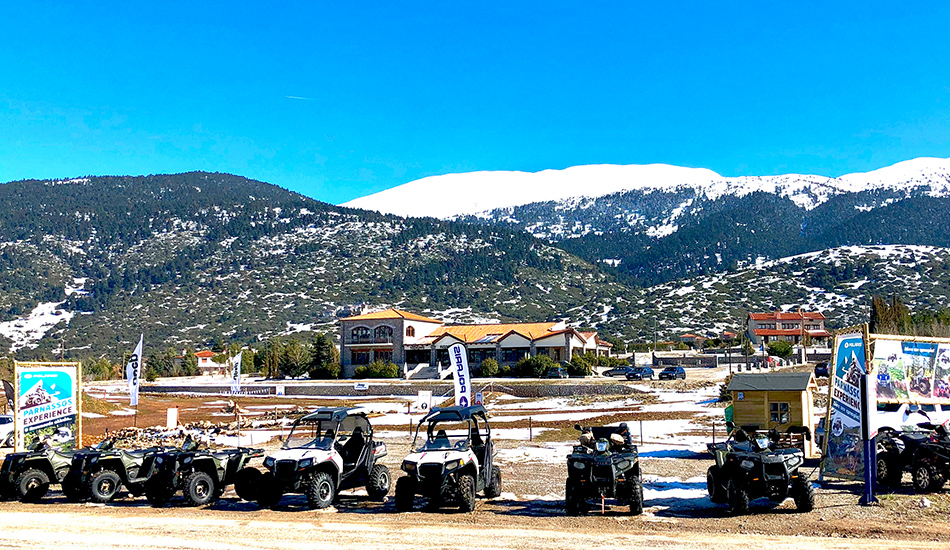 For rides with ATV and Buggy in Arachova just go to the specialists. During winter months, in Livadi area, Polaris Parnassos Experience base is open. Their years' experience, their brand new vehicles Sportsman and RZR and their knowledge of the whereabouts make them the best choice when it comes to organized ATV rides on Parnassos.
ATV tours will take place till the end of March.
Polaris Parnassos Exerience can be found in Livadi, on the main road, opposite the ELIN gas station.
Info & reservations: +30 6980 11 55 72
Website: www.parnassosexperience.gr
Unfortunately, there are no selections mathing your criteria. Please try using different criteria.
Recently viewed
On Parnassos Awards