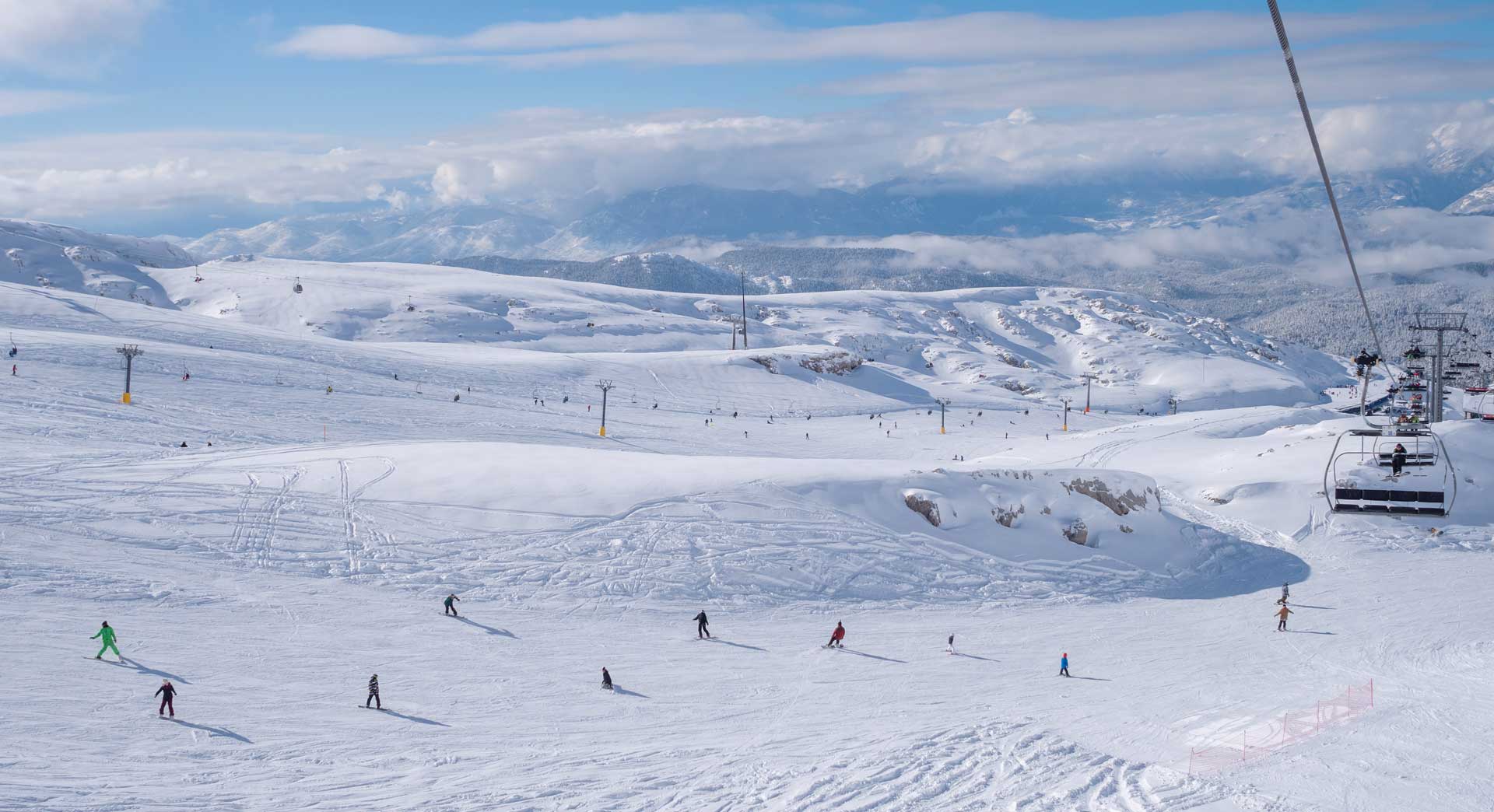 The biggest ski resort in Greece.
With the new state of the art releasable lifts at Kellaria and Fterolaka, Parnassos Ski Center is now in the list with the top ski resorts in the Balkans.
In 2014 the first phase of the modernization of the resort was carried out, the one regarding Kellaria. The new state of the art Combo type lift named "Aphrodite- Bacchus" includes the releasable lift with 8-seater cabin (8 MGD) "Aphrodite" and the releasable lift with 6-seater chairs and 8-seater cabin "Bacchus". The two lifts are connected at the intermediate station in Kellaria 1950 and they have been designed to operate in combination or independently.
On December 2015 the second face of the modernization of the resort was completed, this time in Fterolakas. The old lifts "Ira 7", "Iniochos 6" and the connective "Hermes", were replaced with the new releasable lifts.
Skiing with a view to the sea
From many parts of the ski resort you can see the Gulf of Corinth as well as the Euboean Gulf. The possibility of skiing while having the Greek seas as a view skyrockets the skiing experience.
Pistes
There are two skiing areas at Parnassos Ski Center, Kellaria and Fterolakas, which have in total:
21 pistes and 7 ski routes
5 connective trails
4 mini pistes for beginners with baby lifts
with 34 km total length of the pistes. The descents begin at 2.260 m. and they reach down to 1.640 m. altitude, while their length is between 300 m. and 4 km. The fans of the powder will find many routes off the pistes for free ride. Also, there are 2 Snow Fun parks at Kellaria and Fterolaka. Four of the pistes, No6 Iniochos, No8 Iraklis, No9 Odysseas and No2 Vaccos, are certified by the International Ski Federation (F.I.S Homologation) for international ski competitions.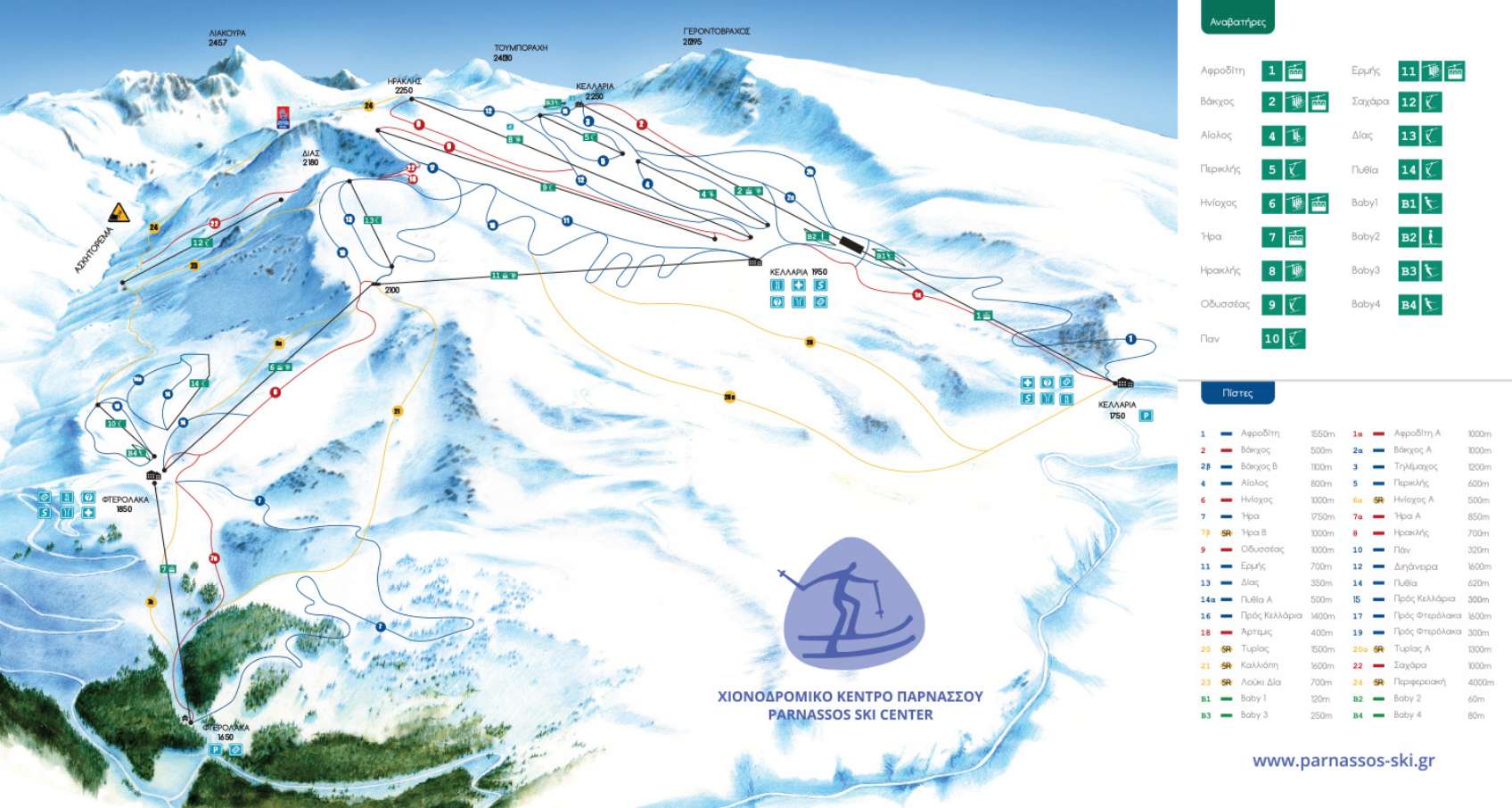 Distances
From Athens: 196 km. (approximately 2 hours by driving)
From Thessaloniki: 362 km. (approximately 4 hours by driving)
From Patras: 158 km. (approximately 2:30 hours by driving)
From Lamia: 70 km. (approximately 1 hour by driving)
From Larisa: 212 km. (approximately 2:30 hours by driving)
Weather forecast for Parnassos
Latest updates
Operation status of Parnassos Ski Center:

Closed
Τελευταία Ενημέρωση: 05/02 11:50