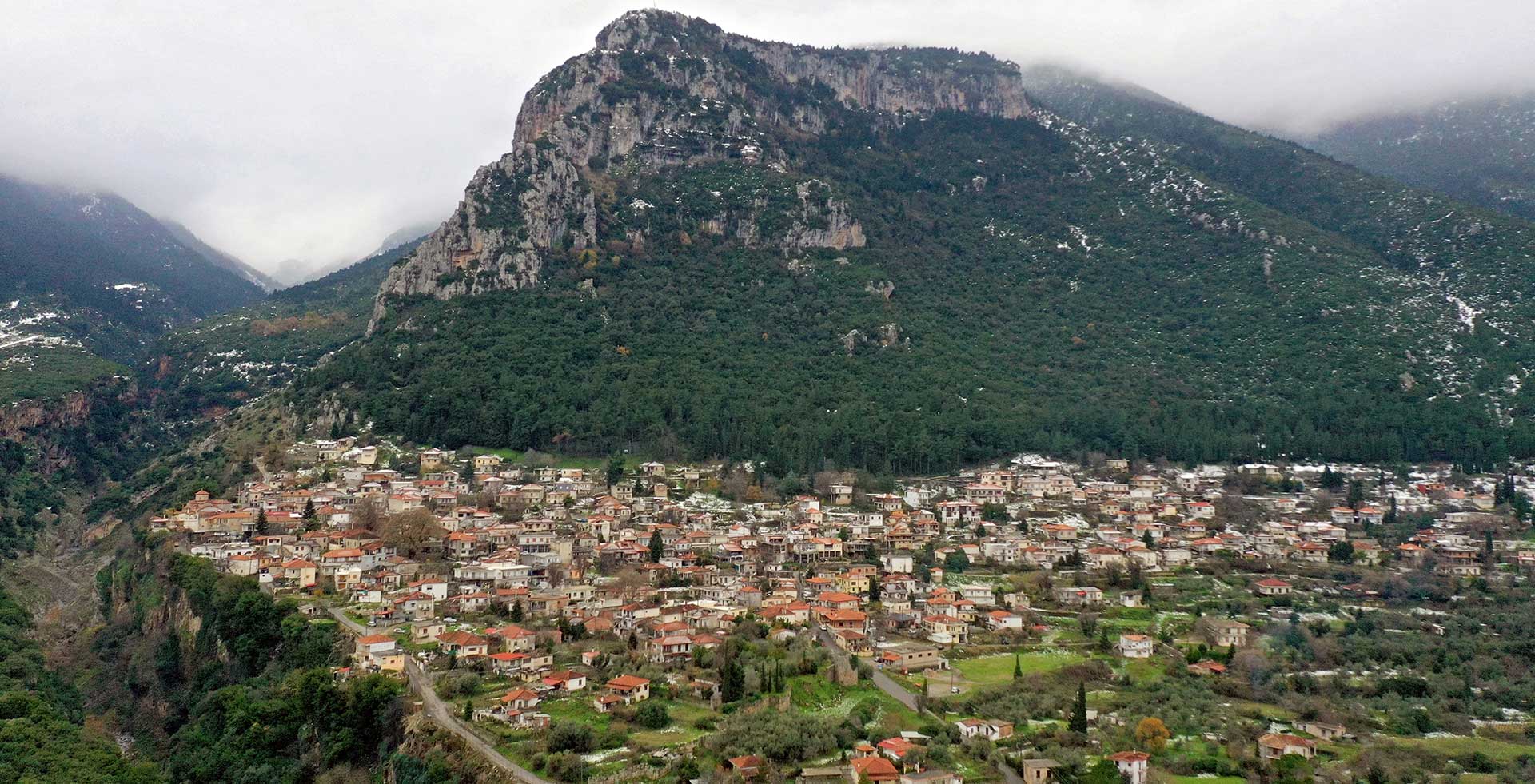 Tithorea or Velitsa – as it was named up until 1926 – is located at the north-east hillsides of Parnassus at the location where ancient Tithorea was located at an altitude of 440 m.
Between its houses there are still ruins of the ancient city as well as parts of its walls.
The distinguishing feature of the village is the impressive plane tree with the huge trunk, which is at the central square and dates back in 1887!
Beautiful Tithorea is a tourist destination for every season of the year, for those who wish to enjoy nature, mountain activities and the beauty of Parnassus away from the crowd.
Sight-seeing
The wall in Tithorea, one of the best saved samples of the Greek fortresses, the cave of Odysseas Androutsos, the gorge of Kachala, the Aesthetic Forest of Tirothea, "Tithorea's balcony" which is located 200 m. after the beginning of the trail and it is a rock with a view to the gorge and the village, the beautiful square with the centuries old plane tree, as well as the numerous churches from the 17th and the 18th century that are located at the wider area, are more than enough to cover the interests of everyone who decides to visit it.
Access & distances
Accommodation in Tithorea
ATM: Piraeus(Kato Tithorea)
30km from Ski Center Parnassus
Pharmacies: Kato Tithorea
Gas stations: Kato Tithorea