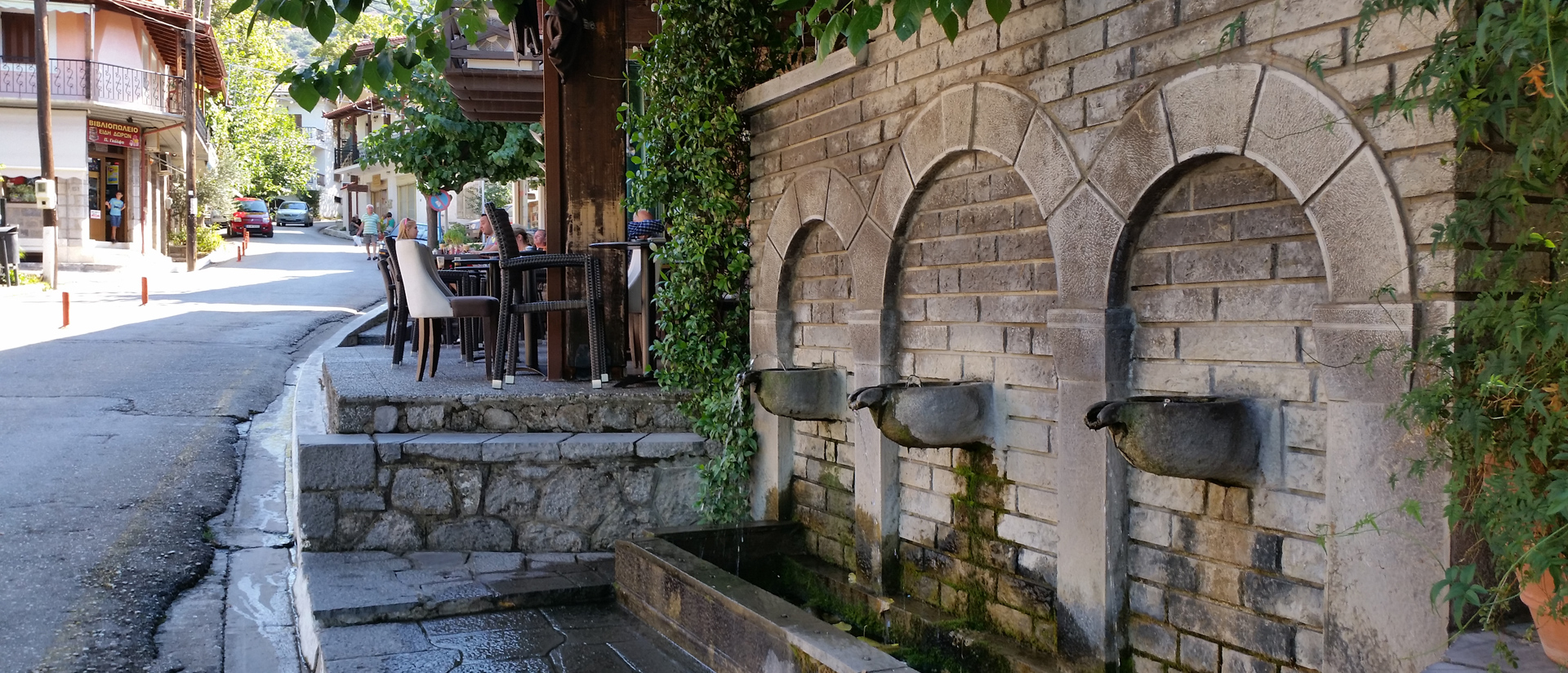 Beautiful Polydrosos is built at the north shadows of Parnassus at an altitude of 380 m. Up until 1928 it was named Souvala, a name that is used even today.
The village is developing as regards to tourism, and as a result it has become a favorite destinations for people from Athens and not only.
Sight-seeing
Polydrosos has a beautiful square with plane trees where the church Kimisis tis Theotokou and the triple stone water fountain are located.
With just 20' of walking you can reach Agia Eleousa springs. The location will reward you with its natural beauty, as it is drown in plane trees, with streaming water from the springs of the Voiotikos Kifisos and its magnificent view to Polydrosos. You will see there the ruins of the Byzantine church of Paleopanagia or Mavromantila which was built in the 6th -7th century.
You can visit the historical Gravia Inn which is located 12 km. from Polydrosos, as well as the picturesque villages near it, such as Lilaia, Agoriani, Ano Mariolata and Variani settlements, as well as Ano Palydrosos.
Activities
Polydrosos is 20 km. away from the ski resorts in Parnassus and this way you can enjoy skiing during the winter months. You can enjoy all year long hiking at the beautiful trails, mountain biking, climbing and horse riding next to the river with the forest of plane trees.
Don't forget
Before you leave do not forget to buy local wine, meat and dairy products.
How to get there
Polydrosos is 179 km. away from Athens and in order to get there by car one should follow the route to Leivadia, Chaeronea, Tithorea, Amphicleia, Polydrosos.
Access & distances
Accommodation in Polydrosos
Restaurants in Polydrosos
19km from Ski Center Parnassus
Gas station in Polydrosos