Horse riding in the Parnassos Mountains is one of the top activities one could try here. If you are dreaming of riding a beautiful, proud horse and admiring the snow or fir tree forests covered slopes of the mountain, then horse riding in Parnassos is the best choice for you.
Ati - Horse riding activities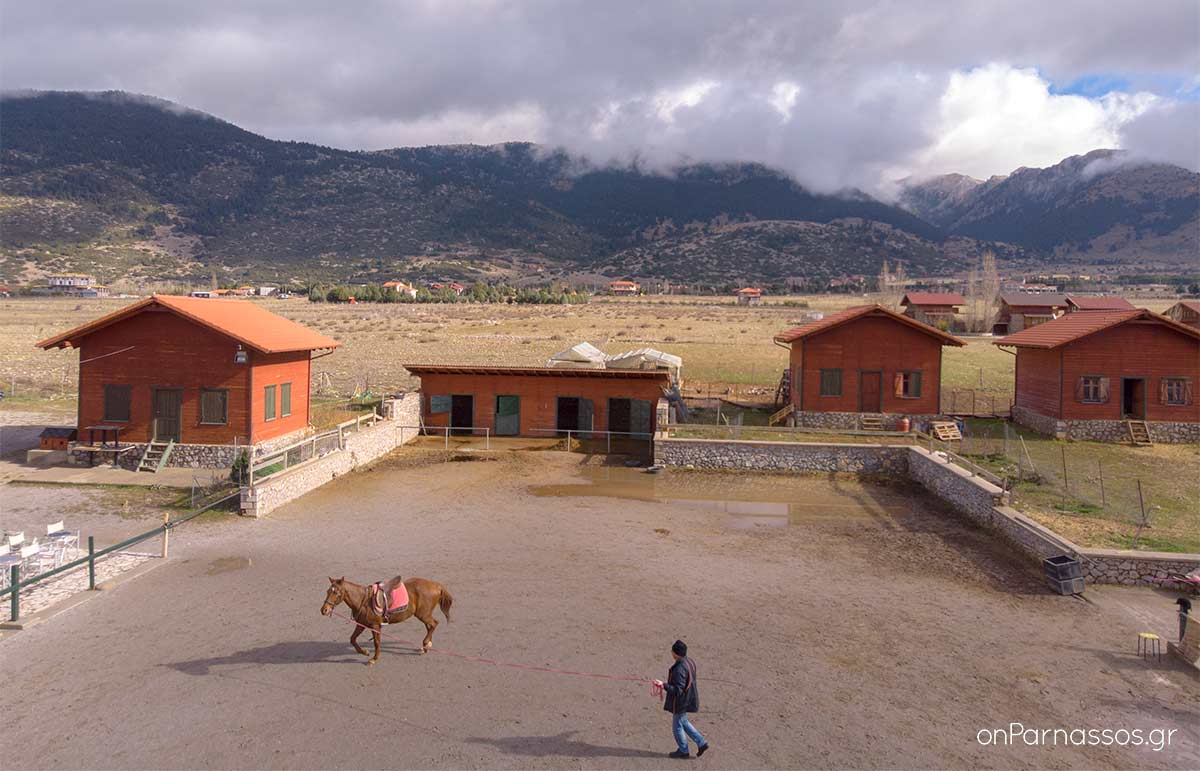 In Livadi, Arachova there is a special place called "Ati" where equestrian activities can be done. The location is ideal as it is close to a dirt road, far from the crowds and combines the advantages of a large property with the limitless view towards the alpine Parnassos and the fir tree forest.
Cafe & Snack bar
Close to the grounds where horse riding is being done there is a beautiful cottage style chalet which serves coffee, various snacks but also full, homemade meals. It sees towards the yard where riding is done, towards the Livadi plateau and the Parnassos Mountain.
Photos © Giannis Kostelidis / onParnassos.gr