Body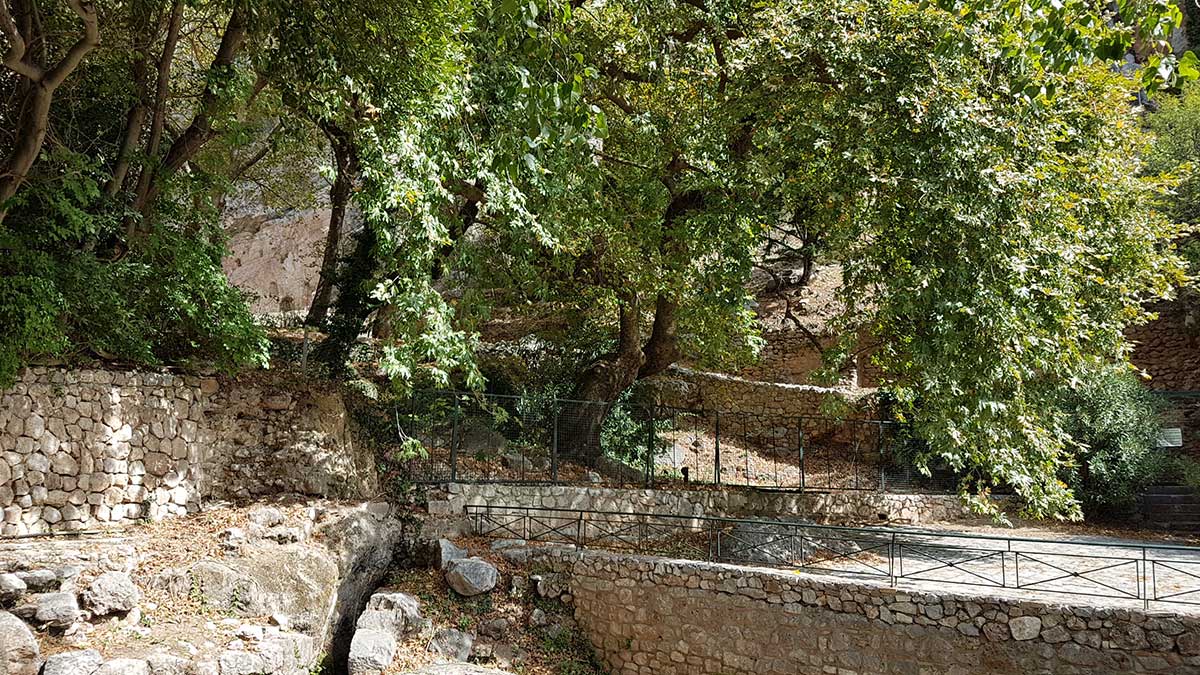 At a few meters from the Archaeological Museum in Delphi, towards Arachova, is located the sacred natural spring of Parnassus, Castalian. Mythology mentions that the spring got its name from the mythical Nymph Castalia, who drowned in its waters while trying to avoid Apollo.
Castalian spring is inextricably linked to the Oracle of Delphi since it is said that this was the place where Pythia, the priests and all the visitors who came in order to receive a prophecy from the Oracle used to wash themselves.
Castalian spring flows from the rock Fleboukos, which was called Yabeia during the ancient years and flows out at Pleistos valley. The waters of the spring reached through a pipe the fountain with the same name, which is located between the sanctuary of Apollo, where the Castalian Spring was dedicated during the ancient years, and at the ancient Gymnasium at Delphi.